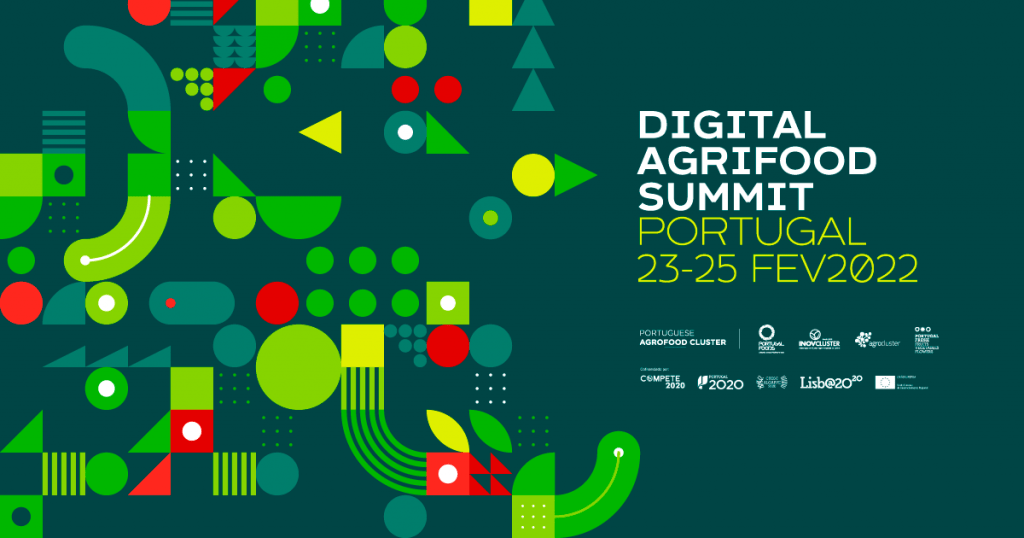 The Portuguese Agrofood Cluster (PortugalFoods, InovCluster, AgroCluster and Portugal Fresh), in partnership with Viniportugal, organizes the 2nd edition of Digital Agrifood Summit Portugal, the digital fair aimed at the national agrifood sector.
In 2022, the Digital Agrifood Summit will be held between days 23 the 25 February, in an interactive digital platform, and in which F&B professionals can receive visits from international buyers. At this digital stand, buyers will be able to consult relevant information about the product portfolio and about the company, and it is also possible for buyers and companies to interact with each other to schedule meetings, hold live meetings, and contact via chat.
With the support of the Portuguese Embassies and the External Network of AICEP, the Portuguese Agrofood Cluster and Viniportugal, an international communication and marketing campaign will be carried out to mobilize the participation of Food & Beverage professionals from different countries, always highlighting quality and diversity the agri-food supply of the participating companies.
During the days of the event, workshops and online conferences will also be held, focused on the internationalization of the national agrifood sector and will count with the participation of several entities in the sector.
To participate in this event, you must complete and send the registration form to the email info@portugalfresh.org, until the day December 17.